Weigh Label is Logopak's partner in Canada
The Logopak print and apply lableing machines provide a comprehensive set of solutions with a focus on quality and engineering. You would expect such a statement from a company who invented the very first print and apply machine back in 1983. Our machines are manufactured in Germany with the goal of delivering a labeller that perfvorms day in and day out with the utmost reliability. Spannig applications from in-motion case or carton labelling to pallet labeling and from labeling kegs to labeling sacks of seed or feed our modular designed labeling machines, along with our team's experience are flexible to adapt to a varety of applications. 

SINGLE OR MULTIPLE LABELS APPLIED, GS1 SSCC COMPLIANT
A compact, heavy duty pallet labeler designed for permanent installation. Enc;osures offered in either powder coated or stainless steel with a multitude of options including but not limited to stroke lengths, a heater, cooling unit, pneumatic door to keep dirt and dust out, lighting to name a few. A single user interface and control unit simplify the installation and ensure a compact foot print.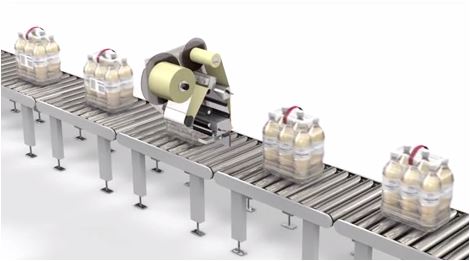 SIMPLE APPLICATIONS TO FULLY INTEGRATED HIGH SPEED
Simple applications configurable out of the box labeler to high speed high complexity unit with integration with upstream equipment and PLC (programmable logic controllers). Labeler made with in-house components, eliminating the dependence on third party suppliers. A variety of applicator types are available, tamp, blow on, bottom, top or side apply with various stroke lengths and speeds ranging from 10 PPM to 100 PPM.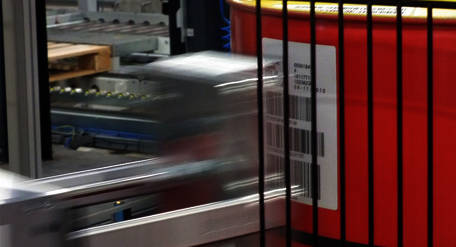 PROVEN LABELER DESIGNED FOR THE BREWERY INDUSTRY
Leading brewers who utilize traceability within their supply chain depend upon our keg labelers to ensure an accurately and properly applied label that can be reliably scanned. The print engine supports a variety of material types; labels for use on kegs must withstand varying tempertaure changes and wet environments. Our operator interface (HMI) leverages our easy to use software to manage all aspects of yor labeler and label variable information