Weigh Label X-ray and Vision Solutions
Our x-ray and vision (optical) inspection solutions designed to protect your brand and ensure the highest levels of product safety. The x-ray portfolio provides a comprehensive set of solutions providing flexibility with various integration options. Select from our stand-alone x-ray inspection system or combine with machine vision or add an in motion checkweigher to the solution. Add one or combine all three into a single solution, engineered and designed from the beginning to work together. Benefit from industry leading inspection, space saving footprint, true integration from a single HMI interface backed by a global partner.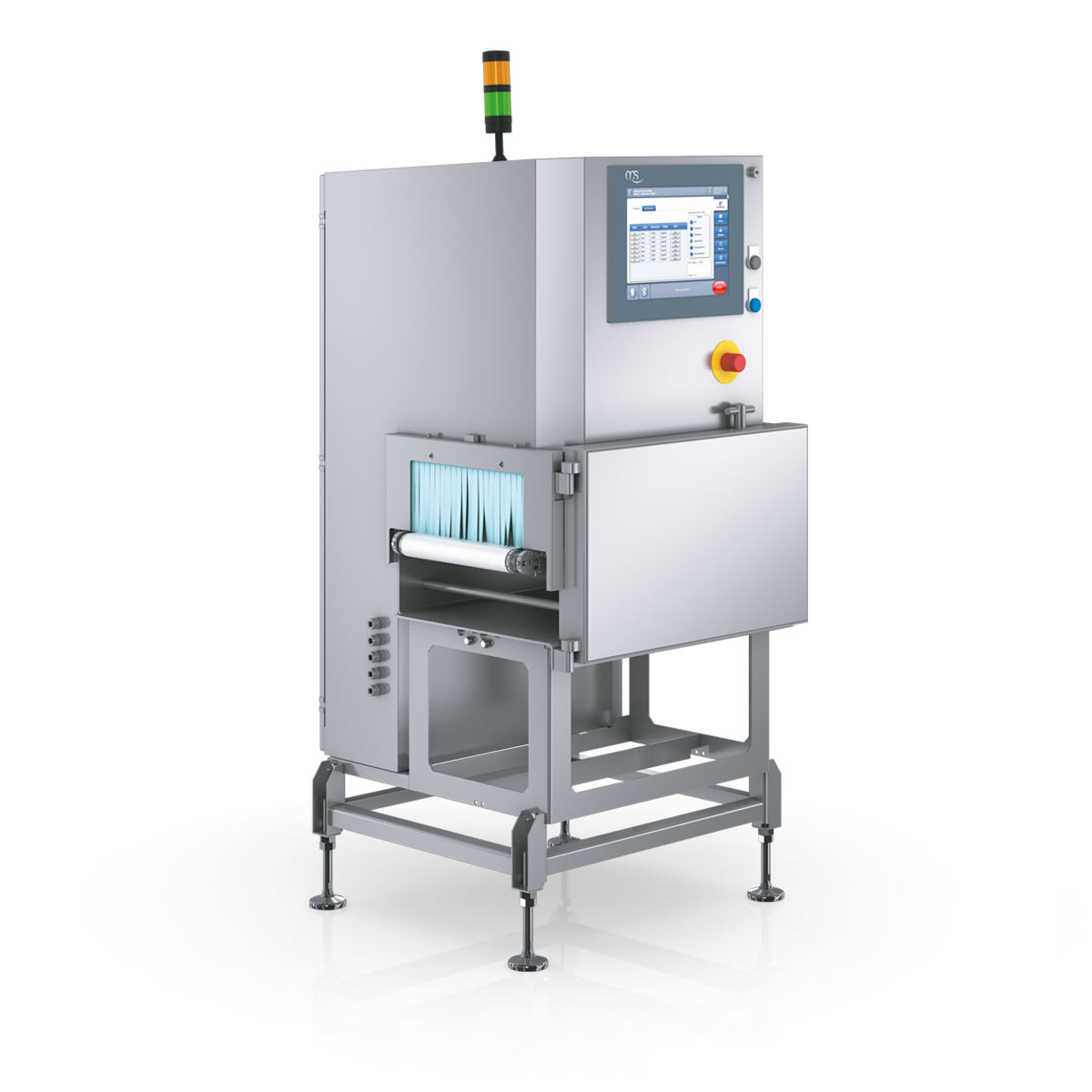 X-RAY INSPECTION SYSTEM – ATTRACTIVE PRICE POINT GREAT INVESTMENT
The E series product line is a great investment for companies who desire professional and highly accurate foreign body detection. A well-engineered, technically proficient at an attractive price point makes it a highly competitive solution.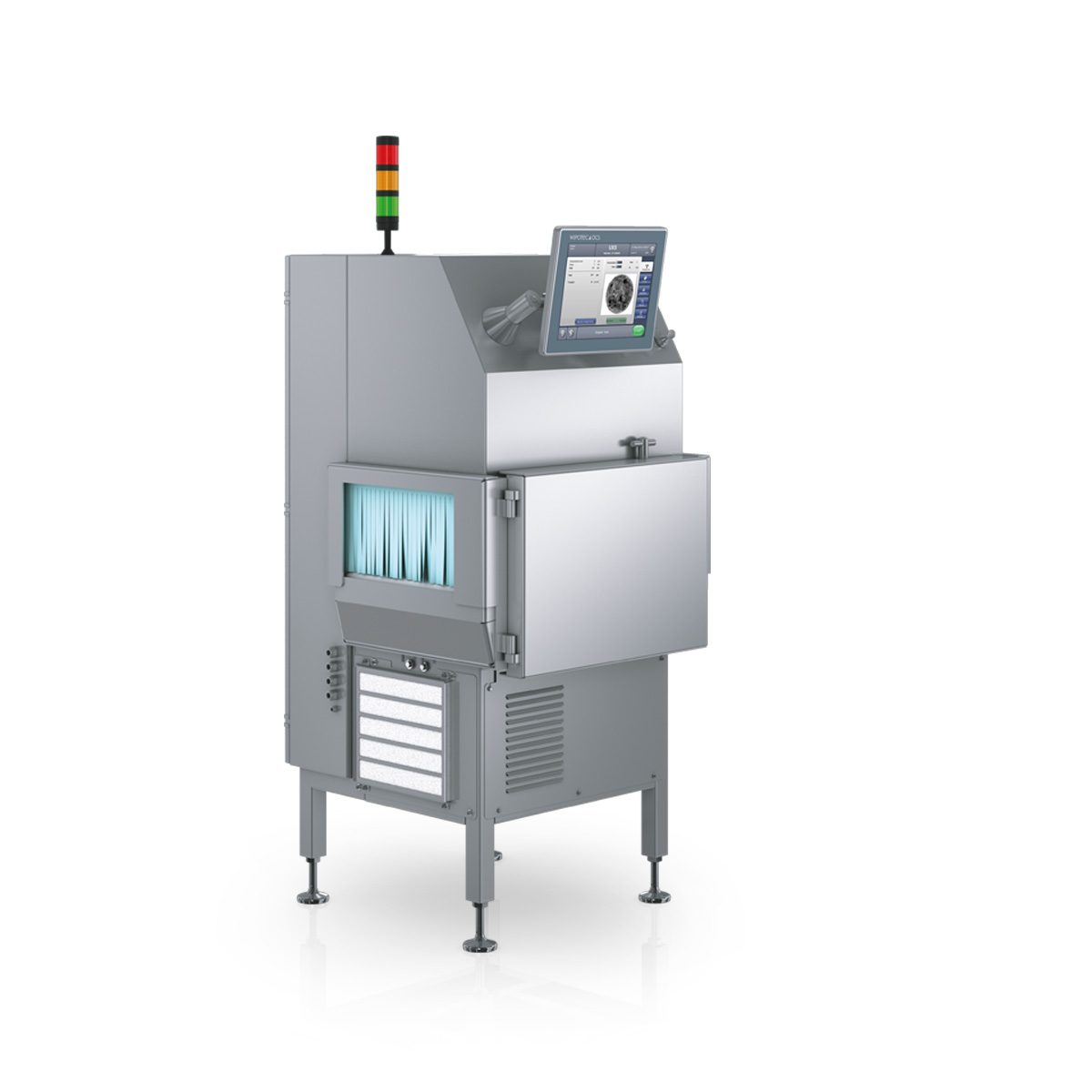 HIGHEST PERFORMANCE WITH THE GREATEST FLEXIBILITY
The SC series product line meets the highest standards of current quality management standards with a focus on process safety and hygienic design. A high performance machine vision camera outfitted with HD-TDI technology provides high resolution and crisp X-ray images, providing the ideal configuration for our image processing software developed inhouse. The minimal false rejection rate combines with the maximum detection accuracy to provide the greatest safety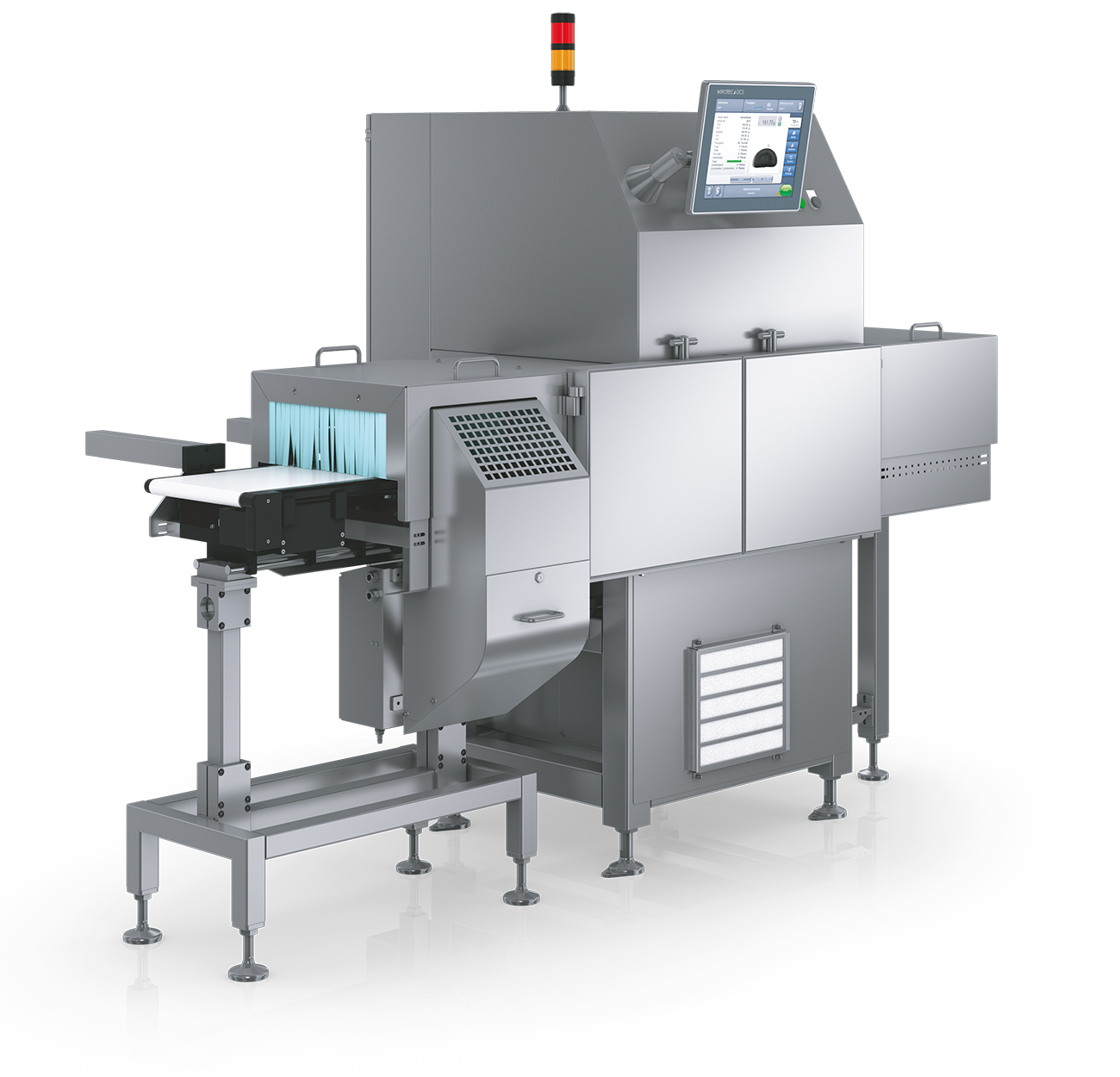 X-RAY INSPECTION AND CHECKWEIGHER SMALL FOOTPRINT UNIT
The W series is a the combination of X-ray technology and our proven in motion checkweigher technology. Products are first checked checked for impurities and then undergo a weight check. in the accepted goods stream are checked not only for impurities, then also undergo a high-precision weight control check. Any units that do not pass either inspection are rejected into separate containers.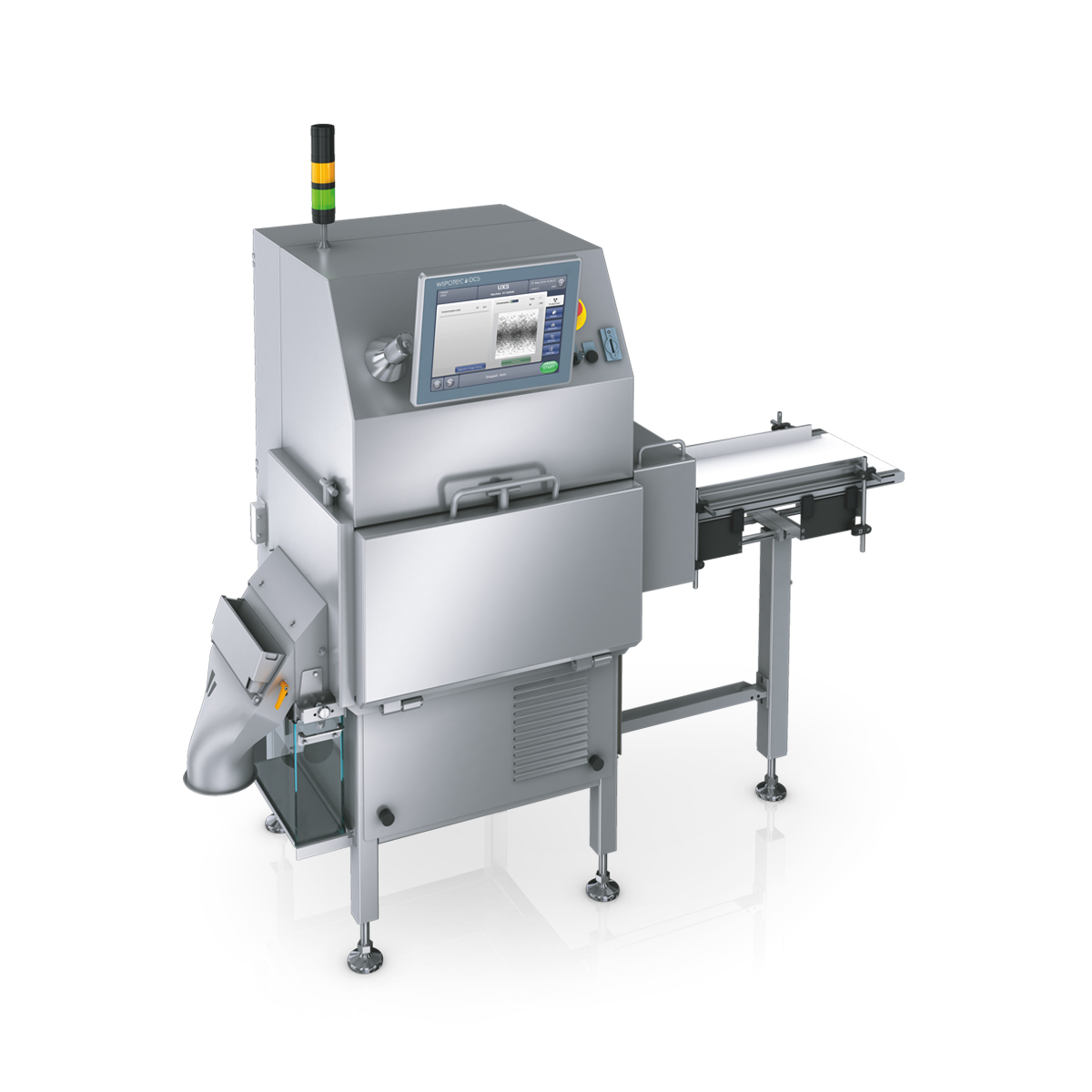 HIGHEST ACCURACY INSPECTION OF BULK MATERIALS: RAW GOODS SAFETY CHECK
The B series provides a quality control check of your raw materials before the enter your production process. The scanner uses a high detection sensitivity which checks loose materials of any sort for the presence of foreign contaminants. Rest assured that if there is an impurity in the product, it will be stopped before it enters your production process.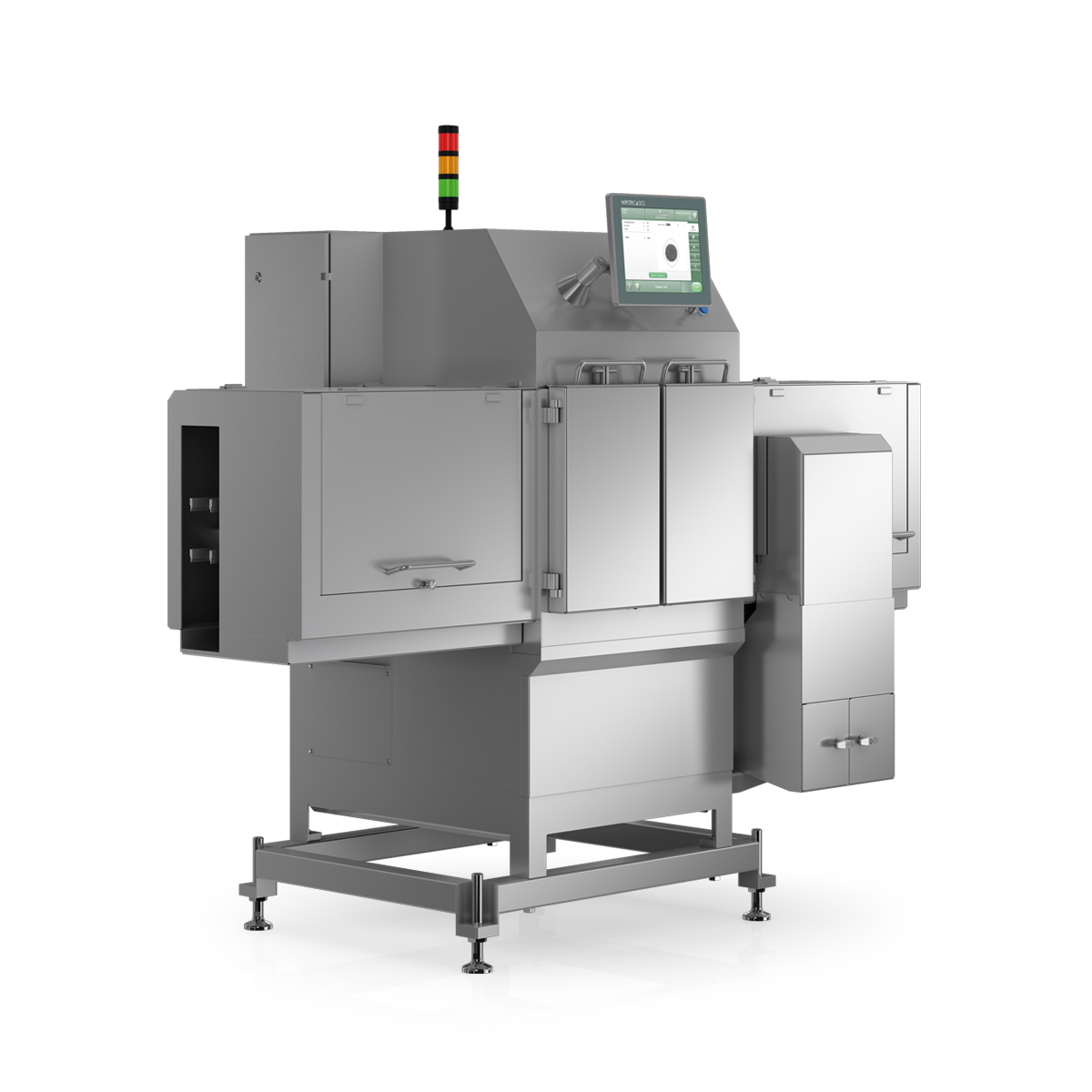 INSPECTION OF STANDING PRODUCTS
The S series enables the checking of your standing products for impurities using x-ray inspection technology, while ensuring proper fill levels. These space saving, small footprint models are easily integrated into existing production lines. The scanner accurately inspects bottles, cans, paper, plastic and composite packaging. Both a belt or a chain conveyor are able to pass through the scanner's housing.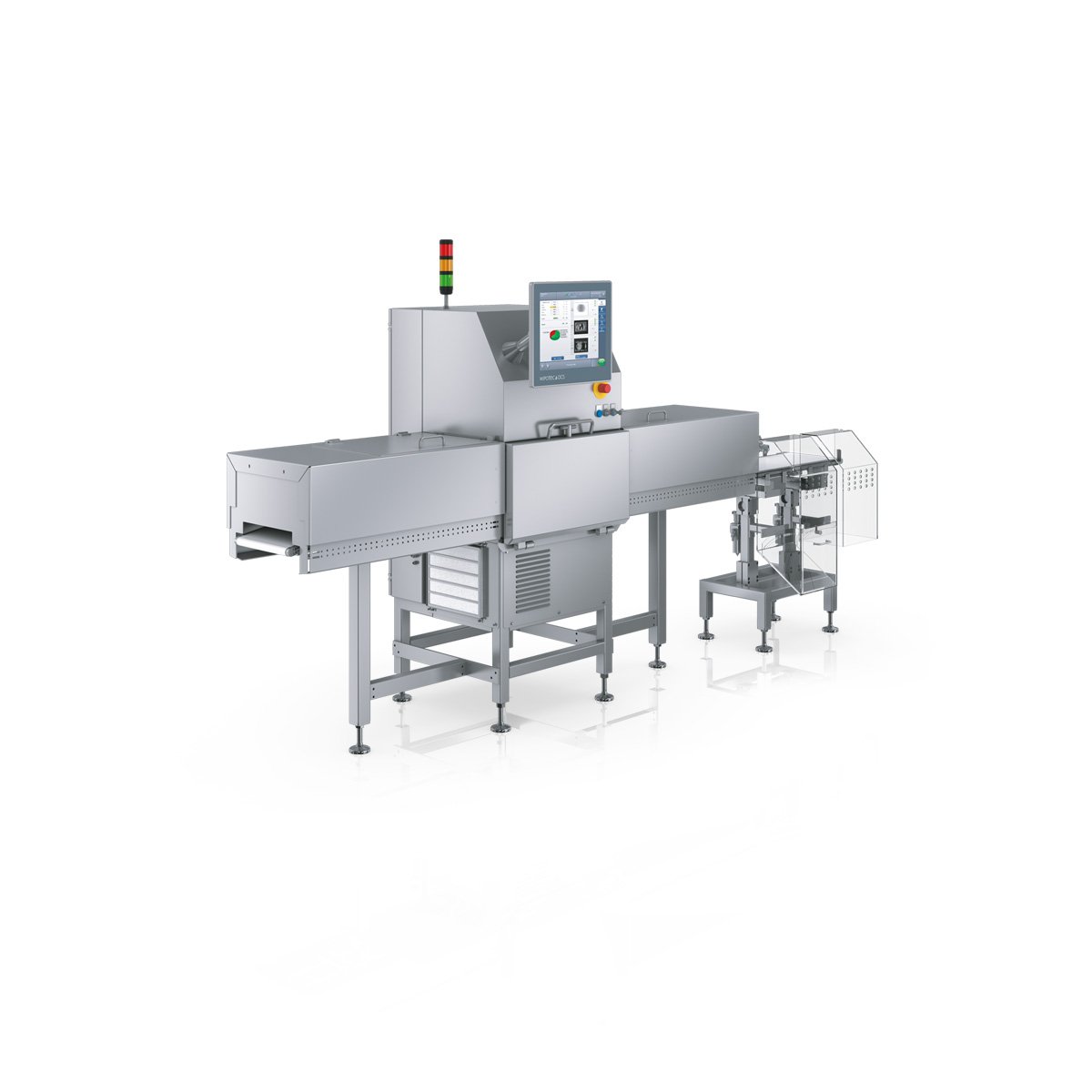 X-RAY AND VISION INSPECTION IN ONE COMPACT UNIT
The V series serve as the most advanced inspection technology. Combining detection of product impurities utilizing a high performance X-ray scanner with an added machine vision system, entirely developed in-house. The vision  system performs label checks inspecting for ingredients, nutritional values, expiry date code, along with label orientation and seals ensuring correct positioning and readability.