Laser Marking
Wikipedia describes laser marking as the practice of using lasers to engrave or mark an object. The technique does not involve the use of inks, nor does it involve tool bits which contact the engraving surface and wear out. These properties distinguish laser engraving from alternative engraving or marking technologies where bit heads have to be replaced regularly or inks have to be used.
Domino has pioneered, scribing laser that use sealed CO2 laser systems  and today is one of the largest international producers, of this technology. Through research and product innovation, Domino has created laser marking systems that continually set the industry standard.
How it Works
Marking is accomplished by using a laser system to etch or vaporize the surface covering of the material leaving an in-erasable permanent mark. Domino has advanced Scribing and Dot Matrix laser coders that can print text, graphics and variable data onto an assortment of surfaces including plastic, glass, paper and cartons. As there are no inks or fluids used, laser systems are environmentally friendly are cost-efficient system to scribe the surface layer of the material leaving a permanent mark.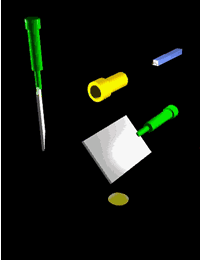 Scribing Laser systems
Domino's scribing lasers, such as the D-Series plus use a constant laser beam directed by mirrors that are controlled by galvanometer attachments. The galvanometer technology detects the presence of small electric currents and by determining their strength, enables laser coding and marking onto moving or static products at high speeds.
Key Benefits
Exceptional letter-quality print
High reliability due to few moving parts and proven CO2 laser system technology
Constant quality on stationary and high-throughput lines
Print in any direction
Limitless graphical capabilities
Low maintenance, making laser coding cost effective